Submitted by

Jamal Moustafaev

on Sun, 09/11/2016 - 11:45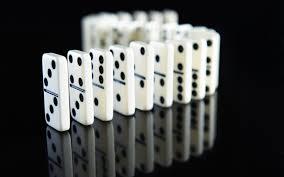 Here is my favourite definition of risk:
Risk is a bad thing that can happen on your project, but you are not entirely sure it will
Below you will find a tables 1 and 2 with ten most common risks and ways to address them both early (highly recommended!) and late in the projects.
Table 1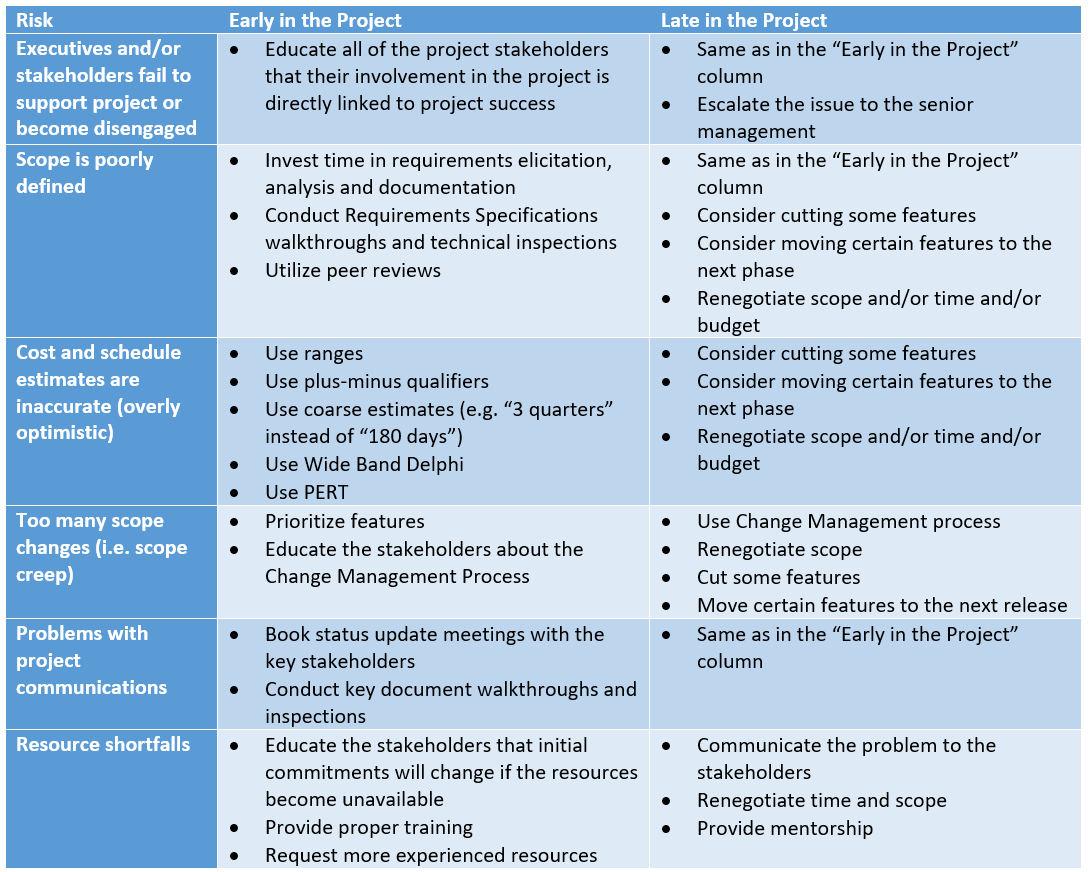 Table 2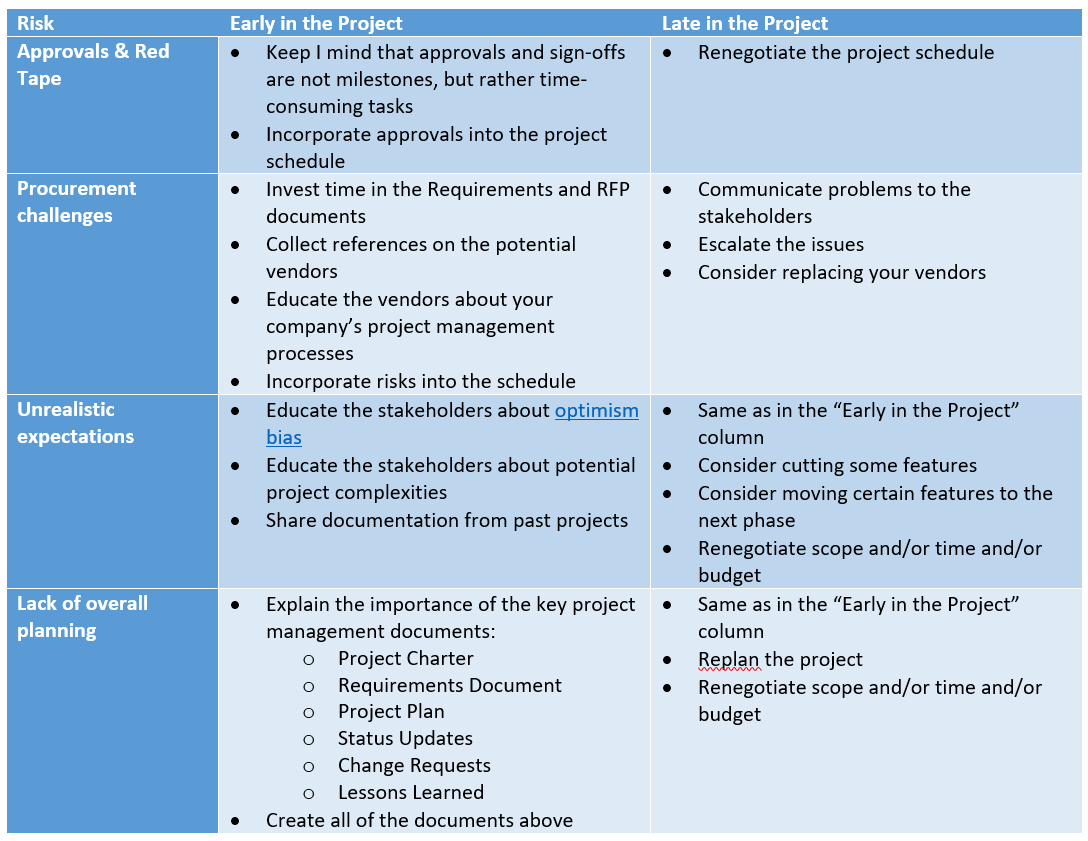 And what are your "favorite" project risks and what do you do about them? Please leave your comments below.
About the Author
Jamal Moustafaev, MBA, PMP – president and founder of Thinktank Consulting is an internationally acclaimed expert and speaker in the areas of project/portfolio management, scope definition, process improvement and corporate training. Jamal Moustafaev has done work for private-sector companies and government organizations in Canada, US, Asia, Europe and Middle East.  Read Jamal's Blog @ www.thinktankconsulting.ca
Jamal is an author of two very popular books: Delivering Exceptional Project Results: A Practical Guide to Project Selection, Scoping, Estimation and Management and Project Scope Management: A Practical Guide to Requirements for Engineering, Product, Construction, IT and Enterprise Projects.