Submitted by

Jamal Moustafaev

on Mon, 03/20/2017 - 14:04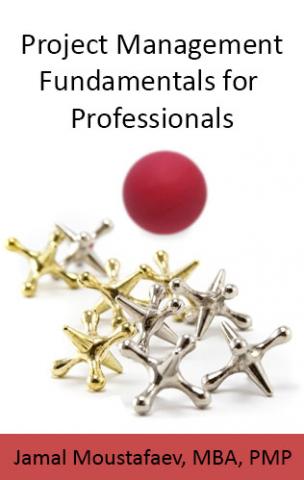 Hi all,
I do have a very exciting announcement to make. After a lot of research, setting up my office as a recording studio and many recording sessions we have finally published my first project management course "Project Management Fundamentals for Professionals" on Udemy.
Just to test run this workshop and obtain viewer feedback I am offering a 75% discount on this course to ALL of my contacts (or their friends). In other words, the full price of the course is $60 and you have a chance to take it at $15.
If you are interested, please leave your email address here I will forward you the link to the discounted version. My only request is that you leave a positive review on Udemy if you find the course to be to your liking!
You May Need This Course If:
Projects experience budget, scope and time overruns
Unexpected issues and problems arise in the middle of projects
There always seems to be way more work than resources available
Your employees are working long hours and on weekends
Quality of the project product is low
Communications seem to be ad-hoc; too often important stakeholders are not informed about key decisions
Project's requirements are never clearly defined
Scope increases, but the schedule slips because no additional resources are provided
Specifications are satisfied, but the customers are not
You seem to be spending more time fixing issues from previous releases rather than working on "new" products...
Who Is the Target Audience?
Young professionals who are just entering the workforce.
"Technical resources" whose work is crucial to the project success.
Professionals who are not certified project managers but manage projects anyways.
Project and program managers who run projects and supply executives with key information.
Sales and Marketing people who interact with customers and gather their feedback and requirements.
Course Outline
What is Project Management and Do You Really Need It?
The Art of Estimation
Are We Supposed to Negotiate on Projects?
How and Why Do We Write Project Charters?
How to Define Project Scope?
Who Needs Walkthroughs, Inspections and Peer Reviews?
The Science of Estimation
Why Manage Scope and Customer Expectations?
How to Control Projects? Risk, Communications, Tracking …
Why Bother with Lessons Learned?
Thanks in advance!
Jamal