Submitted by

Jamal Moustafaev

on Fri, 11/07/2014 - 23:04
Damningly described as 'hell on wheels', 'malice in blunderland', and 'a field of dreams'; welcome to a run-down of some of the world's most eye-wateringly over-budget projects.
For ease of comparison all costs have been corrected for inflation and converted into US dollars.
Monumental Budget Busters - Hubble Space Telescope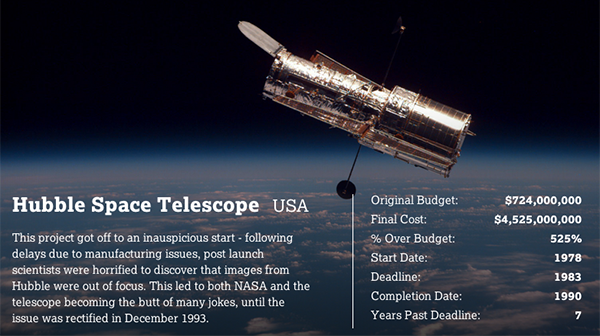 Monumental Budget Busters - Graph View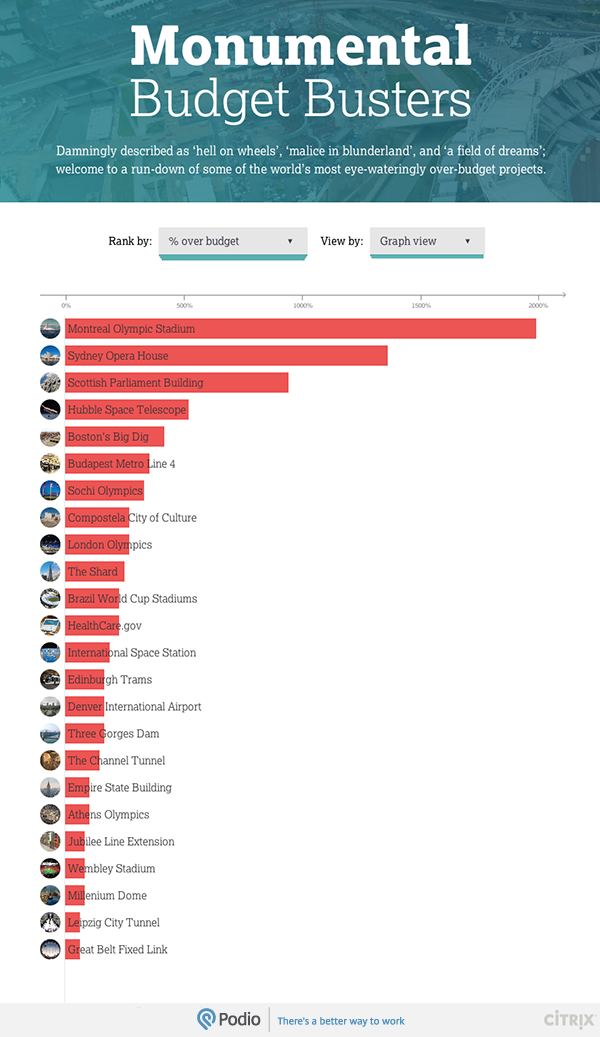 Monumental Budget Busters - Grid View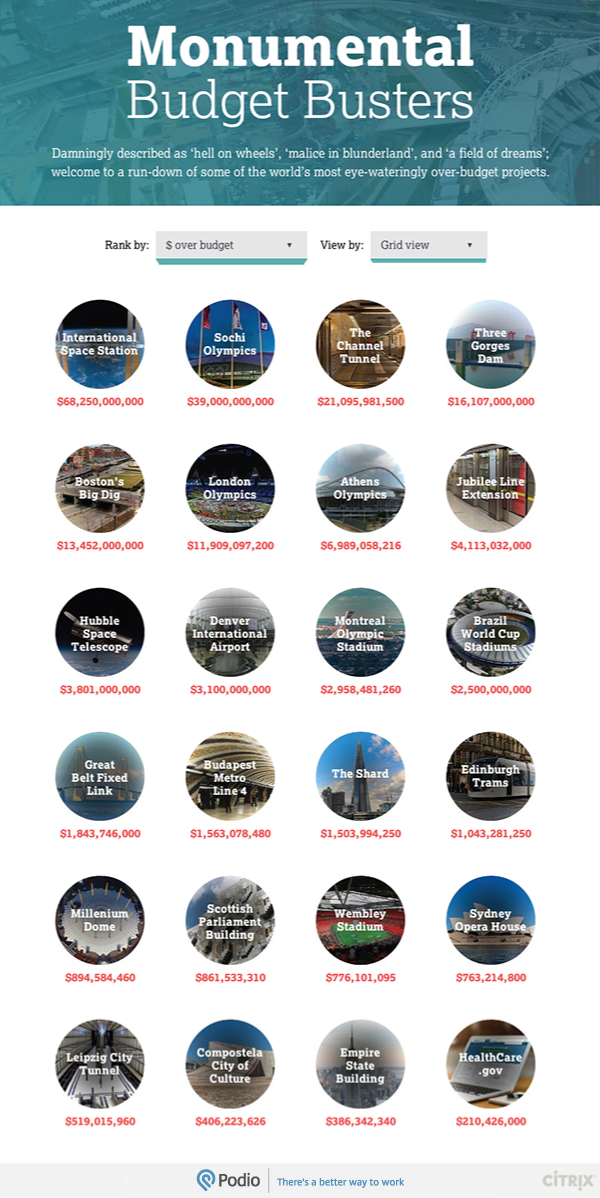 For a full and interactive version of the article please click here.
About the Author
Jamal Moustafaev, MBA, PMP – president and founder of Thinktank Consulting is an internationally acclaimed expert and speaker in the areas of project/portfolio management, scope definition, process improvement and corporate training. Jamal Moustafaev has done work for private-sector companies and government organizations in Canada, US, Asia, Europe and Middle East.  Read Jamal's Blog @ www.thinktankconsulting.ca
Jamal is an author of two very popular books: Delivering Exceptional Project Results: A Practical Guide to Project Selection, Scoping, Estimation and Management and Project Scope Management: A Practical Guide to Requirements for Engineering, Product, Construction, IT and Enterprise Projects.